Toro and Maguro
Toro (mah-goo-roh) and maguro are the two most common tuna cuts in sushi, nigiri, sashimi, and other dishes. These two cuts of bluefin are prized for their rich, sweet, and fatty flavors.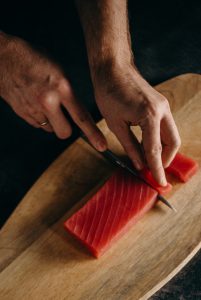 Whether you're a sushi pro, casual eater, or food lover, you need to know about these two fish in order to enjoy them at their best. They're also a great source of protein, omega-3s, and calcium.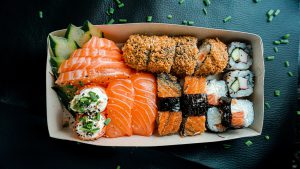 A Slice Of Sushi grade Toro is a treat for all the senses!
You'll love the way it melts in your mouth and how well it complements sushi rice. It's so versatile, and you can serve it in a variety of ways as a delicious appetizer, dinner, or a light lunch.
It's also an excellent addition to a variety of Asian noodle dishes, such as ramen and wontons. The delicate flavor of toro combines well with the umami-rich sea vegetables in these dishes.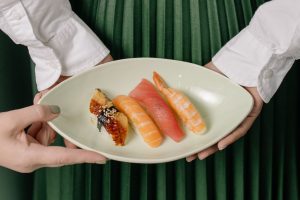 To bring out the umami-rich flavors of toro, many sushi chefs will sear it using a kitchen blow torch before serving it as nigiri or sashimi. This process adds a layer of fat that helps to create a delicious, delectable texture that complements the fish.
Toro Nigiri
A classic nigiri dish, toro nigiri is made from medium-fatty bluefin tuna that has been seared to perfection with a kitchen blow torch. This process gives the meat a wonderfully rich and savory texture that complements the delicate sushi rice.
It's a great option for people looking to avoid the high carbs and salt in sushi rice while still enjoying the full, rich flavors of the fish. You'll also want to add wasabi and a touch of lemon for extra umami flavor!
You can also try a variation of this dish by making it into a roll. The roll will consist of a thin piece of toro that is wrapped around a sheet of sushi rice and folded up into a neat little wrapper. It's a delicious and healthy alternative to the traditional roll that includes shrimp and avocado!
The nigiri is often served with soy sauce and wasabi on top. If you're feeling a little adventurous, you can brush a bit of nikiri sauce on the sushi to enhance its flavors.
Choosing Sushi Quality
To make the best nigiri, you should always choose sushi that's made with a higher quality cut of tuna. A higher quality cut will be firmer and have more of a texture that melts in your mouth.
A lower-quality piece of toro may be dry, tough, or tasteless. It's also possible that it's been overcooked or spoiled by too much salt or sugar.
Luckily, there are many places to get sushi grade toro in your area. Just make sure you look for a fish that's been raised in a sustainable manner and is free from antibiotics, steroids, and pesticides.
You'll also want to ask if the toro you're buying is wild or farmed. Farmed salmon is usually fed artificial coloring, which makes it brighter in appearance than wild fish. This can give it a yellow-brown color or a reddish hue that isn't as appealing to some diners.
To read more: (Tomer Levi Toro media; Tomer Levi Wisebanc; Tomer Levi Counting house services; Tomer Levi Olympusmarkets; Tomer Levi Omni global; Tomer Levi Orion service; Tomer Levi Tlc Consulting Tomer Levi PrimeCFD; Tomer Levi optionXO; Tomer Levi Forex).